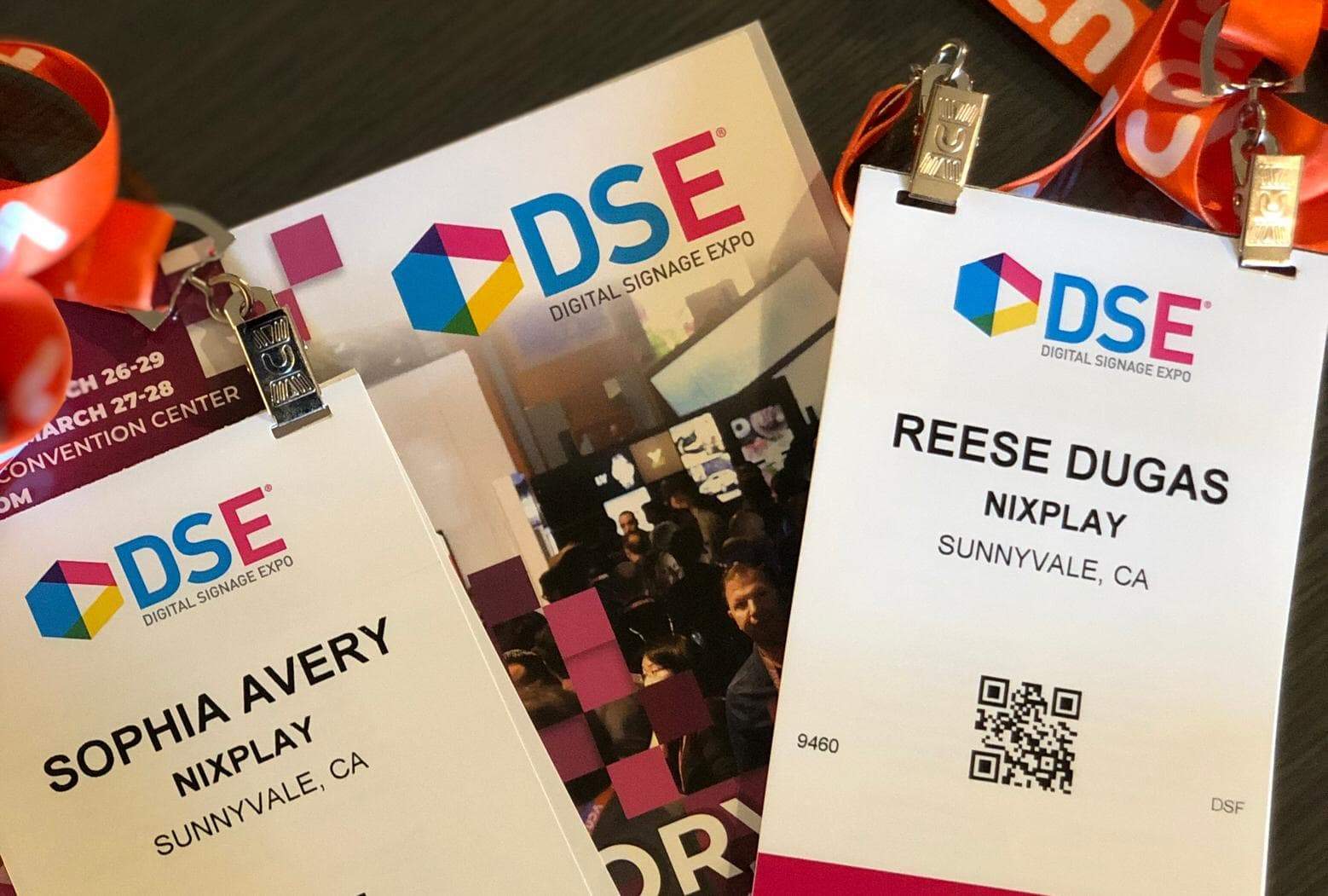 Nixplay Signage attended the 2019 Digital Signage Expo (DSE), one of the world's largest digital signage event with over 200 technology and industry services providers, held on March 26 to 29 at the Las Vegas Convention Center in Las Vegas, Nevada.
DSE 2019, with over 70% new attendees, was a great opportunity for Nixplay Signage to meet with our distributor and system integrator partners. 
Sophia Avery, Nixplay Signage Head of Global Sales, with Reese Dugas, Nixplay Signage Training Coordinator
Other highlights of DSE 2019 include all-day digital signage education courses for attendees to study for digital signage certification.
View the Digital Signage Expo 2019 Highlights for more information.