Digital Displays
Quick and easy set-up for your commercial-grade digital signage.
Eye Candy
Form and function exist in perfect harmony with our ingeniously simple display design.
Sleek, classic design
Wall-mountable with VESA mount slot
Easy to configure for portrait or landscape orientation
Available sizes: 8-Inch, 13-Inch, 15.6-Inch, 21.5-Inch, 24-Inch and 32-Inch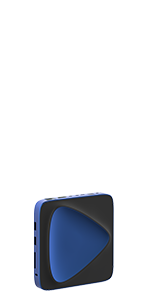 Player
8-Inch
13.3-Inch
15.6-Inch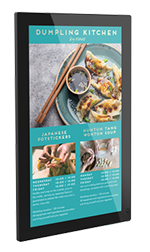 21.5-Inch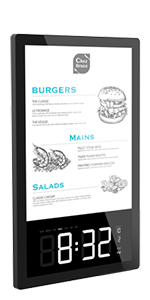 24-Inch
32-Inch
The Future's Bright
Make your message clear with stunning resolution and vibrant displays.
16:9 Full High Definition (1080p) IPS Display for stunning resolution
350 cd/m2 brightness offers optimal visibility of your messaging
Wide viewing angle
Backlit LED for lower energy consumption and increased screen life
Hardware Specifications
Content is played from 16GB internal storage
2GB of DDR
USB drive/SD/SDHC card ports
RK3288 chipset to decode 4K video and H.265 content, ensuring smooth graphics transitions
Modern CPU with 4 Cortex-A17 cores for fast processing speeds
No media player required
Smart Hu-Motion Sensor with 3.5m depth is energy saving, turning off displays when no motion is detected to prolong the life of the screen
Quality That Endures
Our screens don't just look good, they're designed to last, too.
24/7 reliability to meet round-the-clock business operating requirements
Panel life of 100,000 hours
Explore our pricing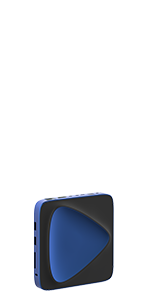 Player
8-Inch
13.3-Inch
15.6-Inch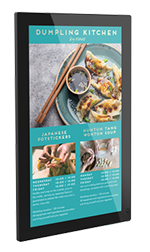 21.5-Inch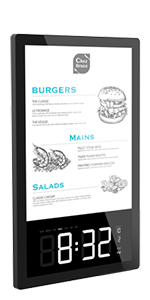 24-Inch
32-Inch
We've Got You Covered
Peace of mind comes as standard with Nixplay Signage's 3-year warranty.
At Nixplay, we build our products to last, which is why we offer a 3-year warranty on all of our display screens. If you experience any technical problems, call or email us for free support and we will fix it for you. Simple.
Help is at Hand
With our dedicated Customer Care services, a solution is never more than a call or a click away.
Whatever your concern or query, help is close at hand with our dedicated team of technicians and product support specialists. We provide lifetime technical support on all of our products, available by phone and email, while we also provide easy-to- follow tutorials to make sure you always get the best.
Want a free consultation? Contact us.