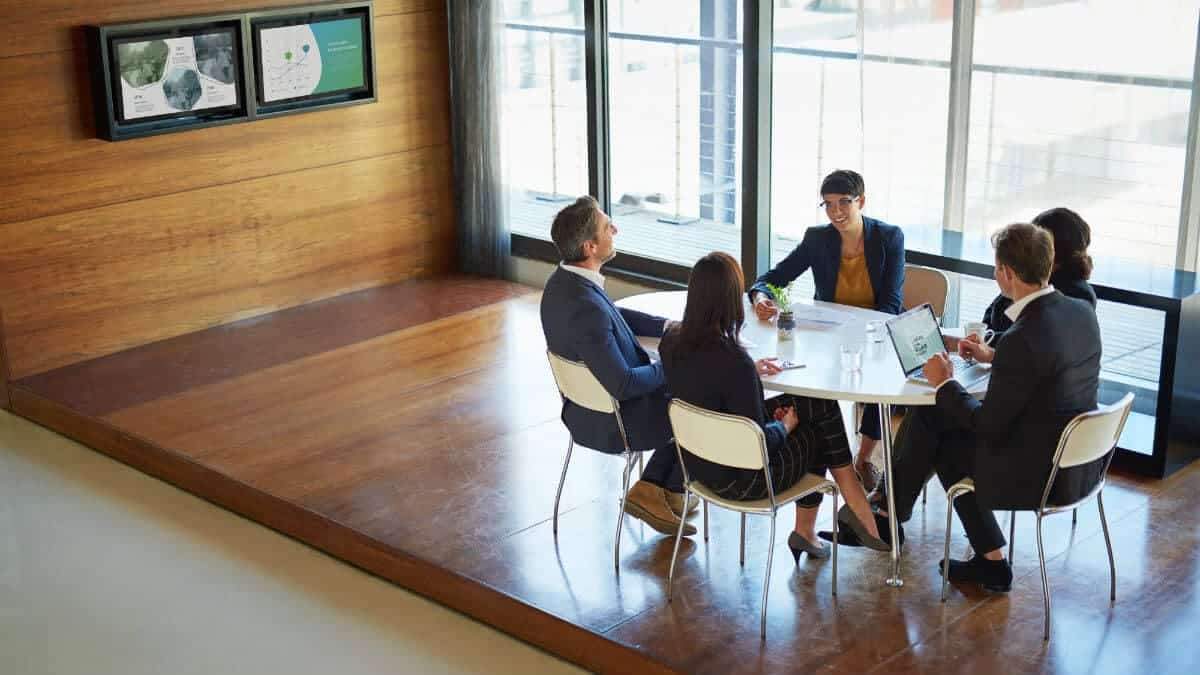 Much has been said about the wonders digital signage can do to attract customers and boost profit--smart placement of digital signage has been shown to trigger more sales in brick-and-mortar retail outlets. But have you ever thought about using digital signage to improve your employees' performance?
When used wisely, digital signage solutions like Nixplay Signage can increase employee engagement and productivity, transforming your corporate culture for the better. Here are five ways you can use Nixplay Signage to improve your workplace:
1. Gamify Performance
You can effortlessly encourage employees to keep hitting their Key Performance Indicators (KPIs) by displaying live updates of their performance. Install a Nixplay Signage display in your sales department and show how close (or how far) each account executive is from hitting their quota. A little competition never hurt, especially when it can improve the company's bottom line.
2. More Active Survey Participation
Getting the entire company to respond to employee surveys and polls can be a daunting task. Email doesn't always work--you'll need to send a ton of follow-ups before you get any results. Showing the real-time results of your survey on a display--including the number of people who have yet to respond--can encourage people to check their emails and send their replies. If you want a better way to get your employees to vote for the location of your company getaway or Christmas party theme, you can't go wrong with digital signage.
3. Live Updates of Company Performance
Employees want to know what's going on within their workplace--it gives them a sense of belongingness and instills pride in their organization. They'll appreciate knowing about the company's latest merger, the number of articles your content agency has churned out, and your sales statistics. A live feed of this crucial information on a Nixplay Signage display will go a long way of making your people feel useful and wanted.
Digital signage can transform your workplace's culture.
4. Recognize Top Performers
It's customary in a lot of workplaces to publicly recognize top performers and promoted employees, but it's usually only done on a bulletin board or through email. Using digital signage to showcase your best hires will attract more attention, making them more motivated to perform well and encouraging other employees to step up their game.
5. Deploy Important Announcements Accurately
Reinforcing safety messages and disseminating crucial announcements without any risk of misinformation isn't always an easy mission, especially in large workplaces. By installing a digital signage system on your factory floor or offices, you can instantly get the attention of all your employees, especially those who aren't glued to their computers all day long.
Nixplay Signage lets you achieve all these goals, resulting in a happier, more productive workplace. Our out-of-the-box system is easy to set up, requiring no specialized computer knowledge. Whether you're announcing an upcoming event or displaying your employees' performance, you can do it all with Nixplay Signage.
Nixplay Signage offers unique B2B solutions.  Get in touch today for a free demo, for details of our offerings or for any questions or inquiries. Try Nixplay Signage now to start seeing the difference.