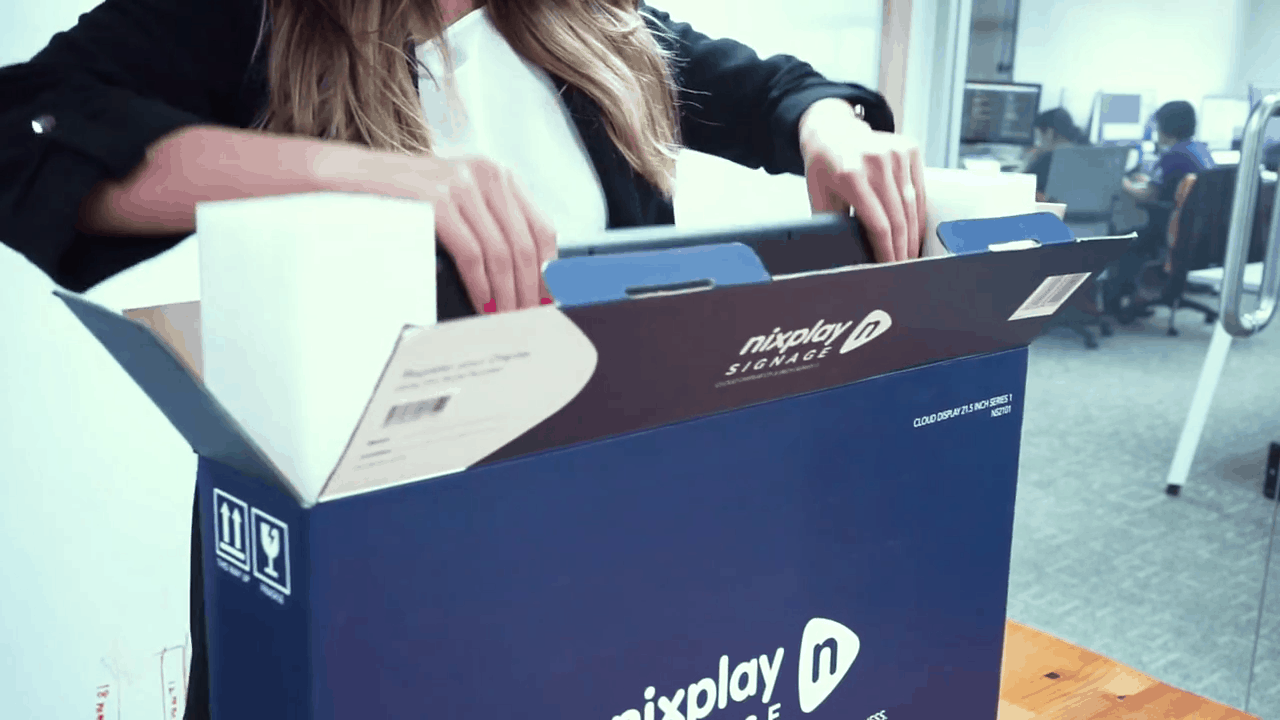 Traditional digital signage solutions usually consist of many components such as displays, media players, and digital signage software. These elements can be time-consuming to setup and complicated to operate.
Nixplay Signage combines everything into one simple package.
Nixplay Signage is the "Complete Out-Of-The-Box Signage Solution"
We want to make it as easy as possible for you to set up. All you need is your Nixplay Signage, a laptop, and a Wifi signal.
Just a simple three-step process:
Sign up for a Nixplay Signage account on our website
Remove your Nixplay Signage from the packaging, plug it in, and turn it on
Connect your display to the WiFi signal, and pair the frame with your Nixplay Signage account
You are now all set to deploy your content to your Nixplay Signage displays. Enjoy!
If you are interested in a free demo or to learn more, please contact us to get started.