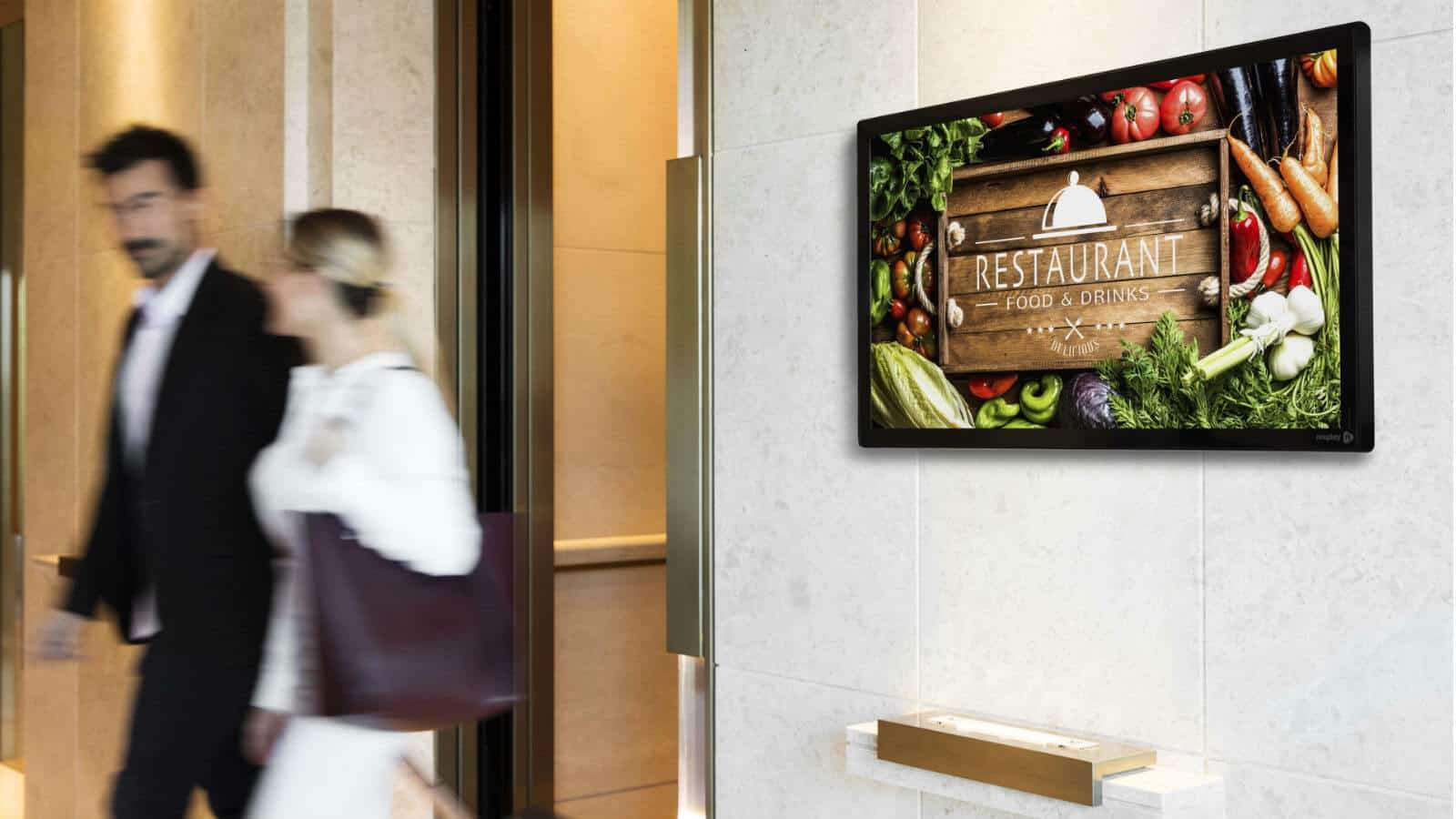 Large-format displays are very popular these days, especially in busy commercial areas such as shopping malls and airports. Whether used for advertising products or telling you when your flight is departing from, there's no doubt that large-format display screens are an efficient and modern means of displaying information to your customers and staff.
So, when is the best time to use a large-format display in your business? Here we've provided you with a few common examples to consider before investing in a large-format display.
For Advertising
Do you know what's better than a single printed poster advertisement? A large-format display which advertises several products and companies on a loop. This allows the owners to generate more revenue from their ad space due to having multiple clients advertising in their space simultaneously.
For Training
Large-format display screens can be utilized by companies that do a lot of training sessions or deal with complex processes which can best be explained via images or videos. Since many people are visual learners, showing videos or diagrams on a large-format display can help employees retain information better.
For Spreading Information in the Workplace
Factories and manufacturing hubs could greatly benefit from the installation of large-format displays in central areas. These screens could easily show crucial information such as stock data, new and existing orders, and other current issues which are being experienced by the team.
When NOT to Use Large-Format Display Screens
The adage "bigger is better" doesn't always apply to digital signage. Large-format display screens may not be the best choice for some uses. For example, they're not designed to be used as regular TV screens, and may not be suited to workplaces or environments with a lot of children present as the delicate hardware could present a danger to energetic kids.
Furthermore, if your business rarely (or never) needs to change its traditional information boards, then a large-format display, which is designed for companies that need to present a slideshow of constantly changing data, probably wouldn't make sense for you. For instance, a restaurant which only has one all-day menu would not benefit from a large-format display, whereas one with revolving menus could use large-format displays to change their advertised offerings throughout the day.
Nixplay Signage currently sells displays and players which can be used for a wide range of purposes. 
Contact Us to Get Started!