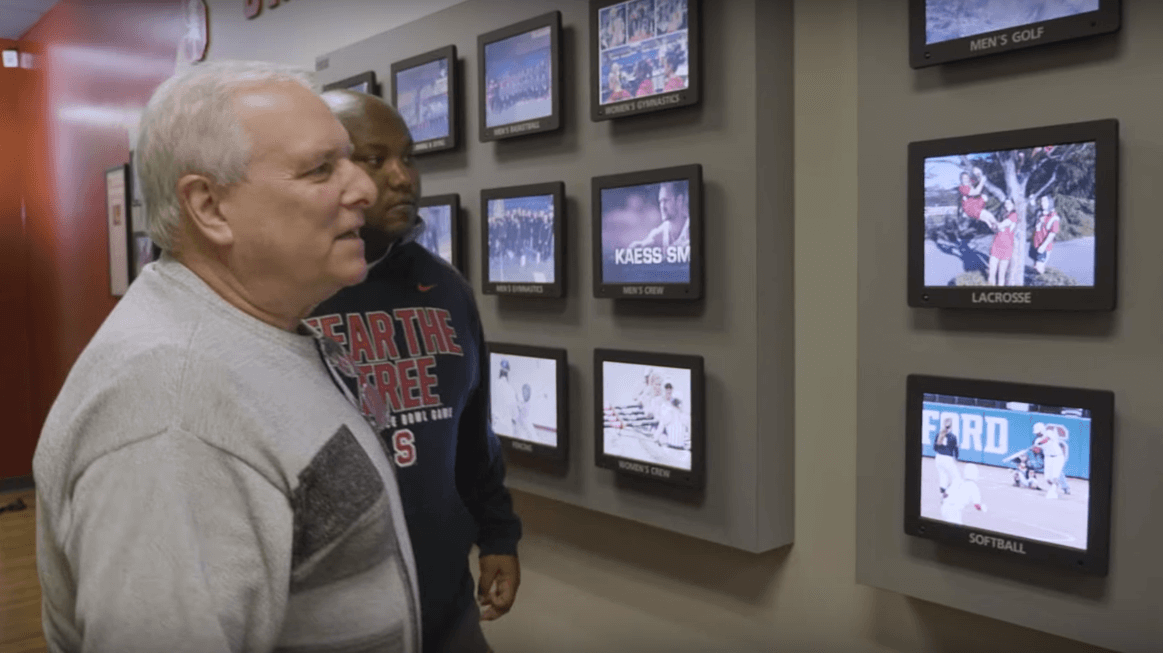 There are many ways to keep your customers coming, but one powerful yet underrated marketing tool you can easily use is digital signage. A simple signage solution, like Nixplay Signage, can benefit your business in so many ways. It's especially effective for dining establishments: It enhances your public image while providing your customers with more enjoyment. Here are a few ways to use digital signage effectively in your restaurant:
Spread the Word About Your Promos
Use digital signage to promote your latest specials, discounts, and new menu items. Don't forget to use mouthwatering images and videos to make the customer crave for your food!
Create a Company Culture
In the May 2018 Audiovisual Special of CIOReview, James Viglizzo, the owner of the Jimmy V Sports Cafe at Stanford University, shares that he uses Nixplay Signage to showcase the university's brightest sports stars. It's a smart way to build community engagement, making the restaurant a campus institution. Watch the video to see how he did it:
Make Waiting More Fun
No one likes waiting. Make it more bearable for your customers by using your digital signage to showcase your menu, current specials, your social media profiles, and anything else you'd like to share with them. Interesting, engaging content can encourage your guests to keep coming back for more.
Get in touch with the Nixplay Signage team for more information.  For international inquiries, contact us here.